DEVELOPMENT
You can take part in developing Superglue software. Go here to see the code.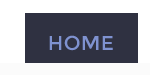 Our community is comprised of users and developers.

25-28 Feb 2015:
31 Jan 2015:


Superglue is unfortunately hibernating, but we hope to change that soon. If you are already a Superglue user and have a question, please contact us directly.




Eyebeam
, Superglue Workshop with Danja Vasiliev, New York
TRANSMEDIALE
, Demo and Test Workshop with Abigail Smith and Michael Zeder, HKW, Berlin

LIFE SIGN

We are back and working on the next generation of Superglue. – April 2018

We decided to move development to a new stage. For further information, contact mail@michaelzeder.de.