DEVELOPMENT
You can take part in developing Superglue software. Go here to see the code.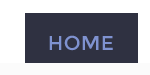 Our community is comprised of users and developers.

Feb 25-28 2015:
Jan 31 2015:
May 23th 2014:
May 24th 2014:

On our community platform you can find instructions on how to work with Superglue. There will also be screencasts to help you get started.




Eyebeam
, Superglue Workshop with Danja Vasiliev, Eyebeam, New York
TRANSMEDIALE
, Demo and Test Workshop with Abigail Smith and Michael Zeder, HKW, Berlin

INSTRUCTIONS
Getting started with Superglue in a second.
Just have a look at our instructions and screencasts and you are ready to roll: discourse.superglue.it